The Junior League of Tucson is embarking on a major capital improvement project at its property on River Road. Active and Sustaining members are invited to contribute to this exciting investment in JLT's future.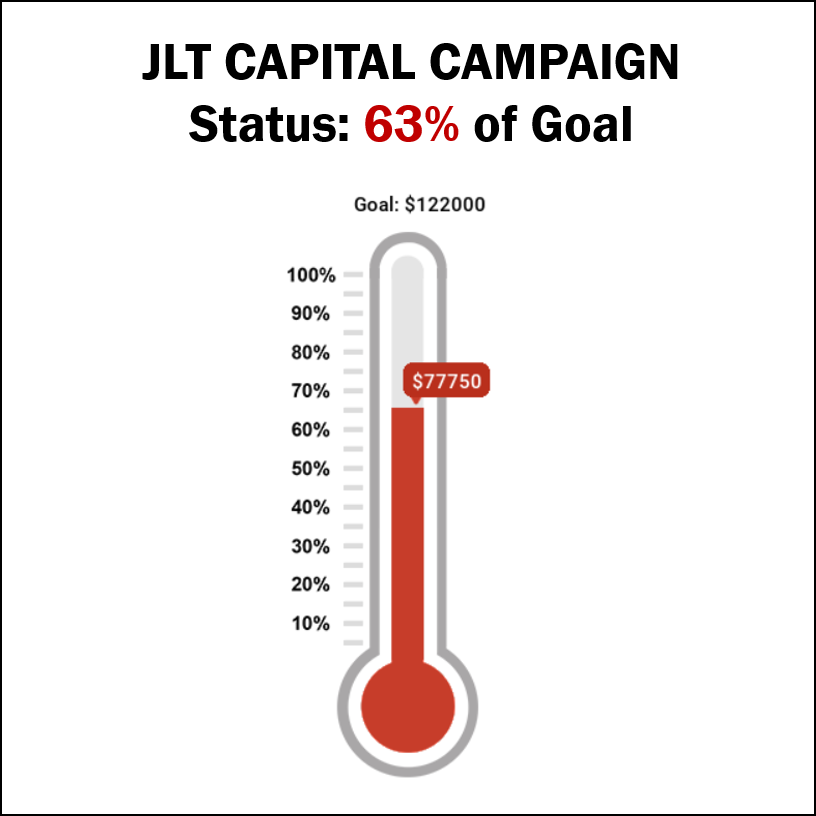 We've currently raised 63% of our goal with $77,750 in secured pledges and donations!
Design Plan
Watch this brief video to learn more about the renovation design and current status (updated December 2020).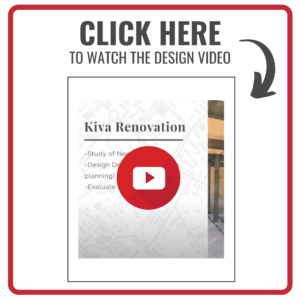 Fundraising
MAJOR GIFTS: The Capital Campaign Committee is currently focused on securing major gifts ($1,000+) from JLT Sustainers, Active Members, and community supporters to reach our goal of raising $122,000 for Phase 1 construction. The brochure below details giving opportunities for interested donors.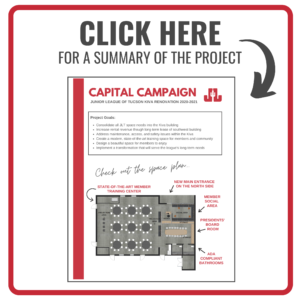 OTHER DONATIONS:  The Capital Campaign Committee will share opportunities for donations under $1,000 in early 2021.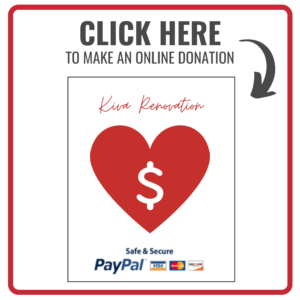 Gifts to support the Kiva Renovation may be made at online at the link above, or mailed to the JLT office:
Junior League of Tucson | 2099 E River Rd | Tucson, AZ 85718
If you are a Past President and would like to make a pledge for the Presidents' Board Room to be paid over two years, you may access the pledge form here.
Learn more!
Please contact fundraising@juniorleagueoftucson.org with any questions or for more information about how to support this project.