The Junior League of Tucson offers opportunities for community and civic leadership development, serving southern Arizona primarily in our Community Issue Area of Childhood Educational Readiness (K-12).
Kids in the Kitchen is a Junior League community initiative that began in 2006. The goal of Kids in the Kitchen is to engage kids and parents in the preparation of healthy meals, and to provide education on nutrition and healthy lifestyle choices.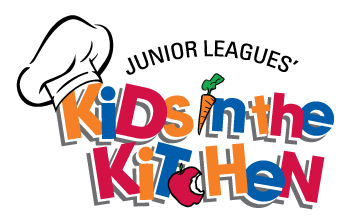 The Junior League of Tucson's Kids in the Kitchen program travels to Tucson area schools and community events to teach children and their parents/caregivers how to make easy healthy snacks that are fun and affordable. The program also teaches the importance of physical fitness, nutrition, and dental hygiene.
To learn more about Kids in the Kitchen program, visit: http://kidsinthekitchen.ajli.org/about-kitk/
Done-in-a-Day 
Done-in-a-Day (DIAD) events are volunteer-led, hands-on service opportunities that support an urgent need in our community.
Members of the JLT assist other Tucson organizations in one day projects totaling over 1,000 volunteer hours annually. Our past community partners include: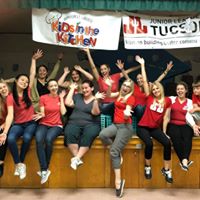 American Red Cross
Amphi Foundation
Beads of Courage
Boys and Girls Club of Tucson
Ronald McDonald House Charities of Southern Arizona
HopeFest
Wings for Women
Zoocson
Primavera Foundation
St. Luke's Home
Cinderella's Closet
March of Dimes
Salvation Army Tucson
Youth on Their Own
Aviva Children's Services
Please contact JLT at admin@jltucson.org or (520) 299-5753 to request assistance for your project.