The Sustaining Members of the Junior League of Tucson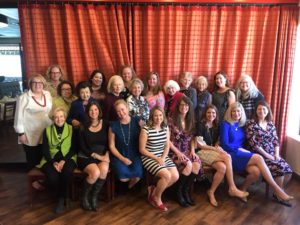 Becoming  a Sustaining Member
The Junior League of Tucson has three classes of membership: New Member, Active and Sustainer.
A Sustaining Member is one who has contributed seven or more years of Active member status to the Junior League of Tucson (excluding the New Member year and years of leaves). A Sustainer has all of the privileges of membership except that she may not hold office or vote on issues that come before the membership. A Sustainer in good standing has the obligation to pay dues but she is not required to attend meetings, fulfill financial obligations or perform volunteer service within the Junior League programs.
After the minimum seven-year training program within Junior League, Active members may select Sustainer status. They take what they have learned out into the community and demonstrate the effectiveness of trained volunteers on non-profit boards of directors, on school boards and by playing an integral part in a variety of community activities within their area of interest.
The Sustainers of the Junior League of Tucson is happy to welcome transfer Sustainers.  In fact, almost 50% of our sustainers are transfers from other Leagues.  We are also happy to welcome back Sustainers who have let their membership lapse and who wish to be reinstated.  Please contact the Junior League of Tucson, Inc. office for information about how to join us!
Sustainers of the Junior League of Tucson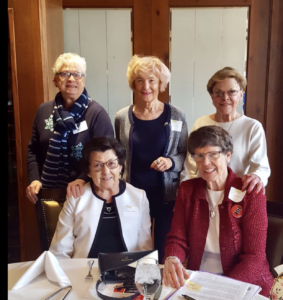 The JLT has more than 240 Sustaining Members. In addition to representing the JLT in the community, Sustainers assist the Junior League by serving as Sustaining Advisors, volunteering with JLT community service projects, hosting social events and monthly meetings, and assisting with fundraising activities.  One member is elected by the Junior League of Tucson and serves as Sustaining Council Director.
In addition, under the direction of the Sustaining Council Director and assisted by Sustaining Members who volunteer to serve on committees, the Sustaining Members have a series of activities. These include:
Monthly Book Club
Monthly events including Brown Bag Lunches and Ladies Social Hours
Holiday Tea
Annual New Member and Sustainer Brunch
Ann-Eve Mansfeld Johnson Reception and Annual Meeting
If you have further ques
tions, please email the current Sustaining Council Advisor or contact the Junior League of Tucson, Inc. office for more information.