The Sustaining Members of the Junior League of Tucson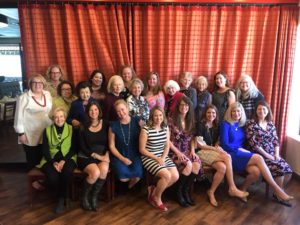 Becoming a JLT Sustainer
The Junior League of Tucson has three classes of membership: New Member, Active, and Sustainer.
A Sustaining Member is one who has contributed seven or more years of Active member status to the Junior League (excluding the New Member year and any years of leaves). A Sustainer has all of the privileges of membership except that she may not hold office or vote on issues that come before the membership. A Sustainer in good standing has the obligation to pay dues but she is not required to attend meetings, fulfill financial obligations, or perform volunteer service within the Junior League programs.
Sustainers take what they have learned from JLT and bring those skills into the community by serving on non-profit staffs and boards of directors, school boards and other elected office, and by deepening their involvement with community improvement initiatives that align with their passions.
The Junior League of Tucson is happy to welcome transfer Sustainers. In fact, almost 50% of our Sustainers are transfers from other Leagues! We are also happy to welcome back Sustainers whose memberships have lapsed and who wish to be reinstated. Please contact Brittany Pelz at admin@jltucson.org to start the process.
Sustainers of the Junior League of Tucson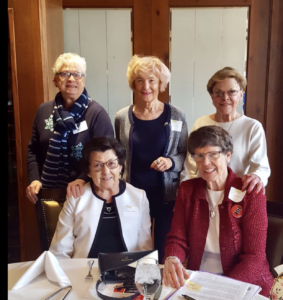 JLT has over 200 Sustaining Members. In addition to representing JLT in the community, Sustainers assist the Junior League by serving as Sustaining Advisors, volunteering with JLT community service projects, hosting social events and monthly meetings, and assisting with fundraising activities. Each year, one Sustaining member is elected by the Junior League of Tucson to serve as Sustaining Council Director.
Sustainer activities vary year to year, but several recurring annual events are typically on the calendar:
Holiday Tea
Annual New Member and Sustainer Brunch
Ann-Eve Mansfeld Johnson Reception and Annual Meeting
We'd love to connect you with our active class of Sustainers. Please contact admin@jltucson.org to get involved!