JLT University is a series of themed trainings offered to both members and the public hosted by the Junior League of Tucson, Inc. to develop volunteers both personally and professionally. Trainings are generally offered on a Saturday in the Fall and Spring. Previous workshops have included topics on leadership skills, inspiring personal stories, advocacy, fashion advice, fundraising, grant writing, among others.
Fall 2019 
Join Us: November 2, 2019
Time: 9 AM – Noon
Where: The Junior League of Tucson
2099 E River Rd
Tucson, AZ 85718
Get ready to jump into learning more about how to grow your leadership skills and grow in your personal development at this year's Fall JLT University!! We have some amazing speakers/facilitators that will help you discover the potential you can become! JLT University is open to the public!
We will have a 45 minute panel with our guest speakers and then break into 3 smaller groups for 3 half hour focused workshops for attendees to rotate through that will focus on leadership skills and personal development. We will have a light breakfast and drinks available. We will start promptly with the panel at 9:15. We will be meeting in the Board Room.
Guest Speakers:
Nancy Jones: Owner of Crossroads Coaching and Career Counseling and Executive Director with John Maxwell Team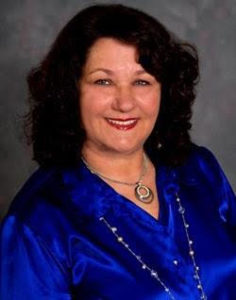 We are MAXimizing your clarity, productivity and profitability by partnering with you to create your personal GPS: Goals, Processes, and Strategies. We can help you improve your leadership, speaking, coaching and selling skills. I started Crossroads Coaching and Career Counseling, L.L.C. in 2011, where my mission is to use my creativity, passion, candor, and humor to help leaders impact lives and grow their businesses. I am passionate about helping people discover and work in their strengths. I am a proponent of abundance thinking – sharing whatever is available for the success of all. My goal-oriented outlook on life and my sincere desire to help others reach their goals led me to join the John Maxwell Team.
Paloma Lopez-Santiago: Vice President of Advancement at San Miguel High School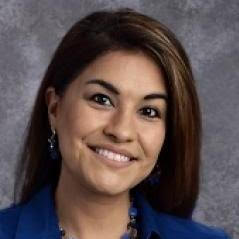 Paloma Lopez-Santiago's people skills and friendly smile has served her well throughout her 24 years in sales, advertising and strategy in the Tucson market. Vivacious, determined and hardworking, she builds strong connections between corporations and communities. Paloma's professional experience in the media, nonprofit and business sectors, includes overseeing marketing, public relations, special event planning and fundraising. Recently, Paloma was honored as Women of Impact through Impact of Southern Arizona and a finalist as Women of Influence for Community Service. She competed in Social Venture Partners', "Fast Pitch", winning the Grand Prize and People's Choice awards along with cash prizes for the Girl Scouts of Southern Arizona. She was awarded with the Community Champion Award through the National Women Business Owners Association and honored along with her husband as 40 under 40 through the Tucson Hispanic Chamber of Commerce. Paloma oversees San Miguel's fund development- annual fund, major giving, planned giving, foundation grants, corporate sponsorships, special events and campaigns, etc. – as well as San Miguel's marketing and communications program. With her passion for strengthening leadership skills in students who participate in the work/study program at San Miguel High School, she works closely and collaboratively with all teams to ensure funding opportunities pursued match the strategic direction of the school as a whole. She has demonstrated a track record of exceeding financial goals by identifying new revenue sources and securing different sponsorship levels for different non-profits that support children, social services and financial literacy skills. Known for relationship building and bringing appropriate opportunities to maturity through her volunteer commitments, Paloma has worked her way up the ladder by building a brand and reputation among the Tucson community.
Kathleen Kirk: Kirk Coaching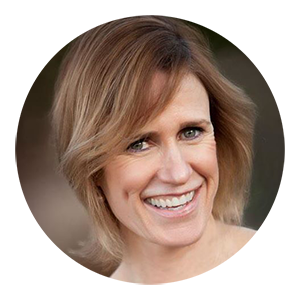 We are excited to announce Kathleen Kirk, Life Coach and owner of Kirk Coaching, will be joining us to help us grow in areas around self-help and ways to think when faced with adversity. She is planning some fun activities to equip you with some skills and strategies to help better your life.
Spring 2020- Coming Soon!
To learn more email admin@jltucson.org .