JLT University is a series of themed trainings offered to both members and the public hosted by the Junior League of Tucson, Inc. to develop volunteers both personally and professionally. Trainings are generally offered on a Saturday in the Fall and Spring. Previous workshops have included topics on leadership skills, inspiring personal stories, advocacy, fashion advice, fundraising, grant writing, among others. This Fall's theme is Wellness in Your Life.
Join Us: October 8, 2016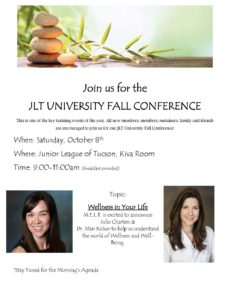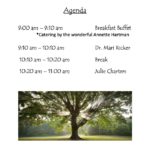 For more training articles, webinars, and upcoming events
make sure to browse our
Training Blog: Leadership Currents.